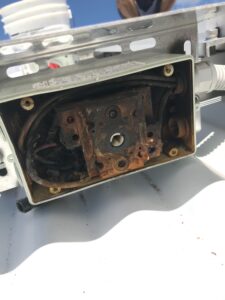 Another one of the outstanding services that we provide to you is electrical renovation. Every few years, your home or structure could benefit from a new look, both inside and out. This gives your property a fresh new look while also assisting you in removing faulty wiring and installing new electrical systems!
Service electricians handle requests for isolated repairs and improvements. They know how to fix electrical problems, install wires in existing structures, and troubleshoot electrical problems. Major projects, such as establishing a totally new electrical system for an entire building or rebuilding an entire floor of an office building, are typically handled by construction electricians. Other specialities include marine electricians, research electricians, and hospital electricians.
Home repair, renovation, or remodelling are terms used to describe the process of renovating or adding to one's home. Interior (electrical and plumbing) and exterior (masonry, concrete, siding, roofing) upgrades, as well as other enhancements to the property (such as garden lighting or garage maintenance/additions), are examples of home improvement projects.
SKU: re311 MPN: r910