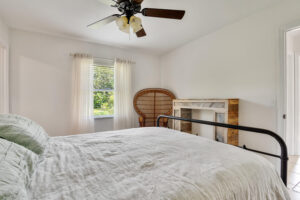 It is critical to have fully operating fans in your home. We've got you covered whether you need a pedestal fan, bladeless fan, or any other style of fan installed.
Our licenced electricians will be on hand to instal high-quality ceiling fans as well as answer any ceiling fan-related queries you may have.
A fan is a device that creates a flow of air by using electricity. A fan is made up of a spinning array of vanes or blades that are used to move air. A spinning assembly of blades and hub is known as an impeller, rotor, or runner. It's usually kept in some sort of container or case. This can help direct airflow or increase safety by preventing objects from colliding with the blades of the fan. The majority of fans are powered by electric motors, however other power sources such as hydraulic motors, hand cranks, and internal combustion engines can also be used.
SKU: fan648 MPN: fa199